18 Feb 2019
STYLE IN COLOUR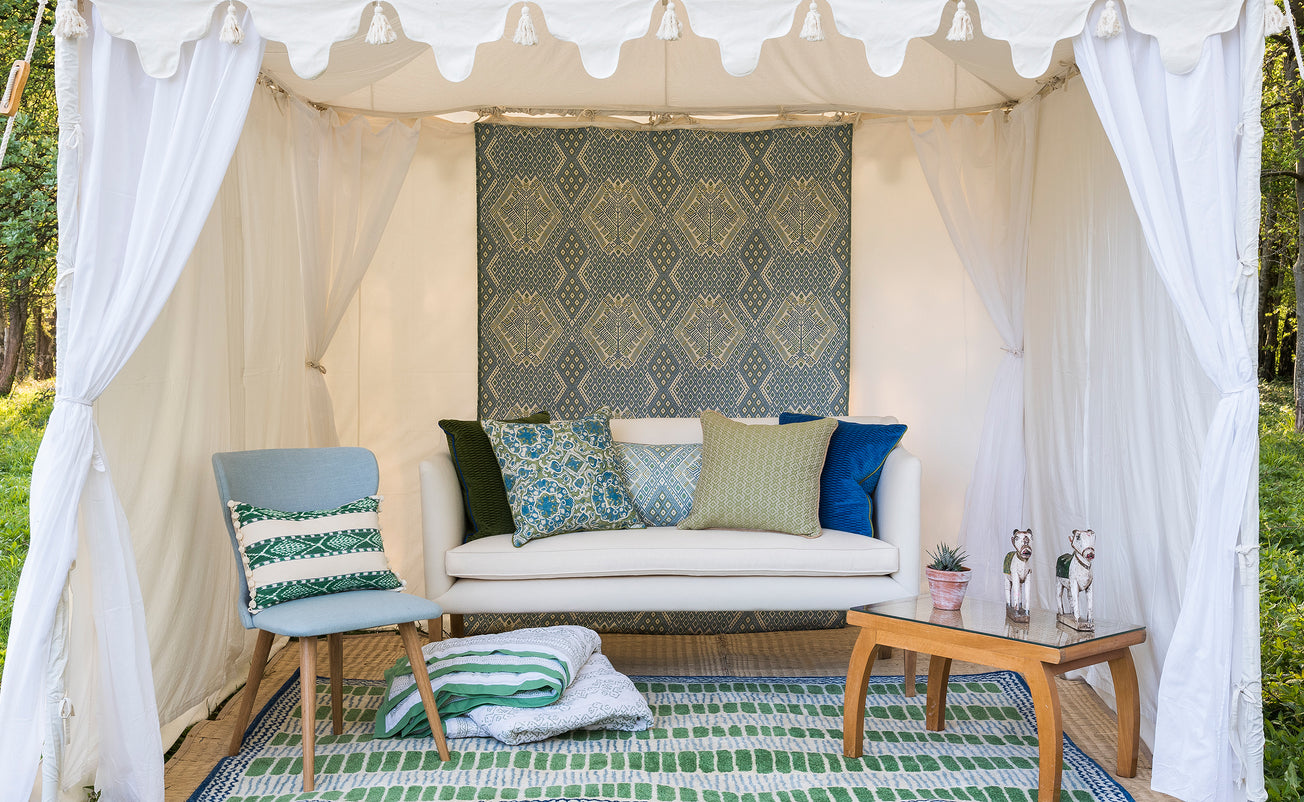 Living in a small home but unsure how to make the most out of it? We've been there and we've learnt a thing or two about maximising small spaces. Here are some top tips on how to make a big impact in a small space.
Tip 1. Don't be afraid to use pattern
Some people think that just because a home is small you need to go minimal. Wrong! Wallpaper is a great way to enhance and enlarge small rooms or dark corridors. If you'e in a rental home where wallpaper is not allowed, gallery walls are another great way to introduce pattern, colour and light to a wall. 
Willow Crossley's styles her Wicklewood room at The Revolving Room pop up shop. Jon Bond Photography.
2. Get creative with wall paint
You might think that the only colour allowed in a small space is white – wrong again! The garden room at our Summer Pop Up below is a perfect case-study. We painted the walls in green and white stripes and the room was completely transformed. Lose the curtains and let your space flow outside by mimicking outside colours indoors. 
 3. Bold Rugs
If you aren't quite ready to use bold colours or patterns on your walls, a rug is a great alternative to introducing colour and texture underfoot. In terms of size, use a rug that extends beyond the furniture, as this will draw the eye wider and make that living space appear bigger. 
 4. Statement mirrors
By using statement mirrors, you don't only create the perception of space in a room through the light reflecting off the mirror, but add a decorative feature to the wall as well, which is a great alternative to artwork. We always advise hanging statement mirrors in odd numbers for a whimsical effect, but at the end of the day the more the merrier! Top tip: position them facing towards a window to maximise the amount of light that is reflected into the room. 
Wicklewood's distinct mirrors - coming this spring!
Read more: STYLE IN COLOUR