25 Mar 2019
STYLE IN COLOUR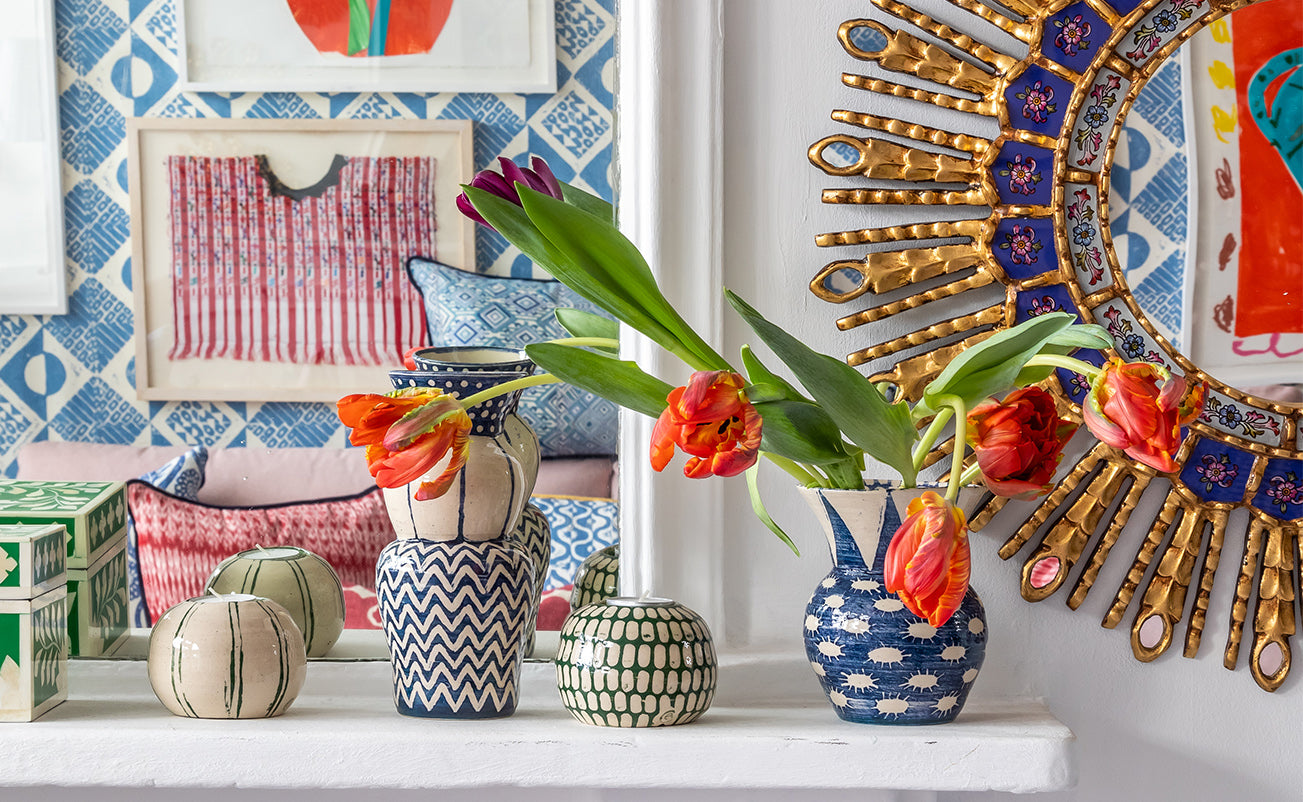 If you're going to gift flowers, why not go one step further and place them in a beautiful vase? This is not only more aesthetically pleasing but practically beneficial too. As, let's face it, meeting and greeting guests whilst checking on dinner and cutting stems AND looking for the right sized vase is always a tad stressful. 
Handmade in South Africa, our new hand crafted ceramic vases are the perfect gift to give...and receive! They come in a variety of different shapes and sizes, and can be used as stand-alone decorative accents for your home, to brighten up your shelves and table tops. Our Revolving Room guest, Willow Crossley agrees with us and advises to "Give as much thought to your vase as the flowers themselves. Proportion is so important. You want flowers to be one and a half times the height of the vase."
Our Fan Vases work brilliantly for both big and small arrangements. Their distinctive shape and striking pattern will make them the focal point in your room, with or without flowers.
Bring one of our cheerful little Bud Vases, filled with one or two simple stems, to your next dinner party and you'll be the guest of honour. And, the best bit? The vase will live on beyond the bloom, ensuring your gift is remembered forever. 
Our handpainted
bud vases
are available in blue, aqua and pink.
The different heights and patterns of our Double and Triple Layered Vases make them ideal to use in pairs or groups. Next time you're entertaining at home, ditch the floral centre piece and replace it instead with a spread the flowers in multiple vases, in all different shapes and sizes. This a great way to elevate everyday flowers like tulips, daisies or carnations and will save you money on overcomplicated and expensive arrangements.
See all our new hand thrown ceramic vases here.
Read more: STYLE IN COLOUR