14 Sep 2018
STYLE IN COLOUR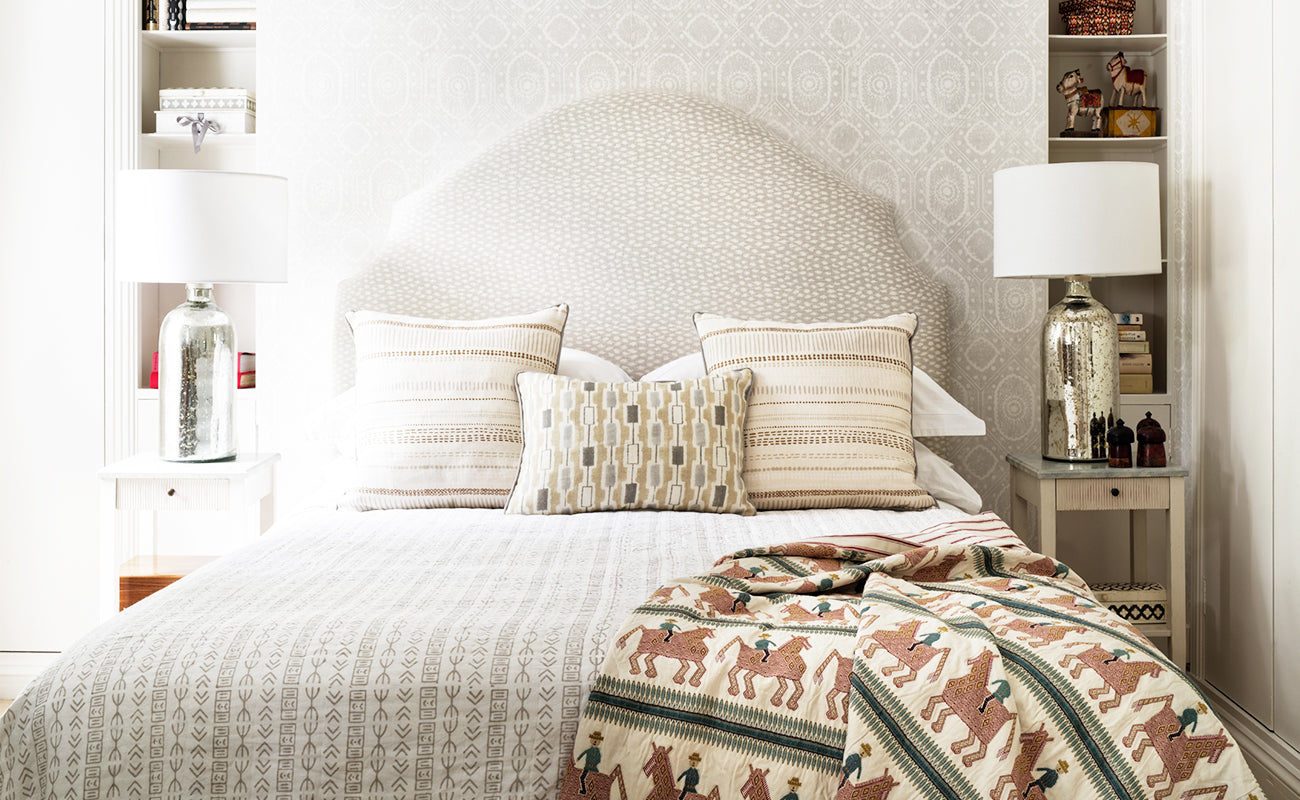 Studies say we spend a third of our life in bed! That's a lot of hours of your life! So, it's time to stop making excuses for your crumpled linen and crunchy pillows and follow our top tips to transform your bedroom into a little haven, where sweet dreams are guaranteed.
Where To Start... Bed Linens
When it comes to choosing bed linens we advise, no wait, we insist that you to opt for 100% cotton in a high thread count. While they might not be the cheapest option, we promise you, you'll think it's worth every penny when your cocooned up at night.
Wicklewood top tip! To avoid time-consuming ironing, take your bed sheets out of the dryer just before they're fully dry and give them a good shake out. It will allow you the flatten the fabric and avoid wrinkles or creases.
Never Enough... Pillows and Cushions
If you are a frequent reader of our blog, then you should know by now that at Wicklewood we are obsessed with cushions! Place a double set of plain pillows horizontally and add depth and interest with throw cushions in different sizes, shapes and patterns. Go for a palette you like and start building up from the back to the front. You'll be surprised by the endless possibilities of cushion styling!
To Keep You Cosy... Throws and Blankets
Invest in a goose down duvet for cold months and achieve a layered look by adding a throw or quilt at the foot of the bed. They are the perfect final touch and will come in very handy when the temperatures start to drop. Wicklewood top tip: our reversible throws and quilts adapt to changes in seasons, mood or moves. Just flip them for a totally new look.
The Final touch... Lavender 
Whether in a small sachet or sprayed over your pillow, lavender is a great way to help calm a busy mind before bed. We recommend  'This Works' sleeping sprays. They are made with an award-winning super blend with Lavender, Vetivert & Chamomile proven to help you sleep deeper and faster.
Read more: STYLE IN COLOUR