12 Feb 2019
DESIGN INSPIRATION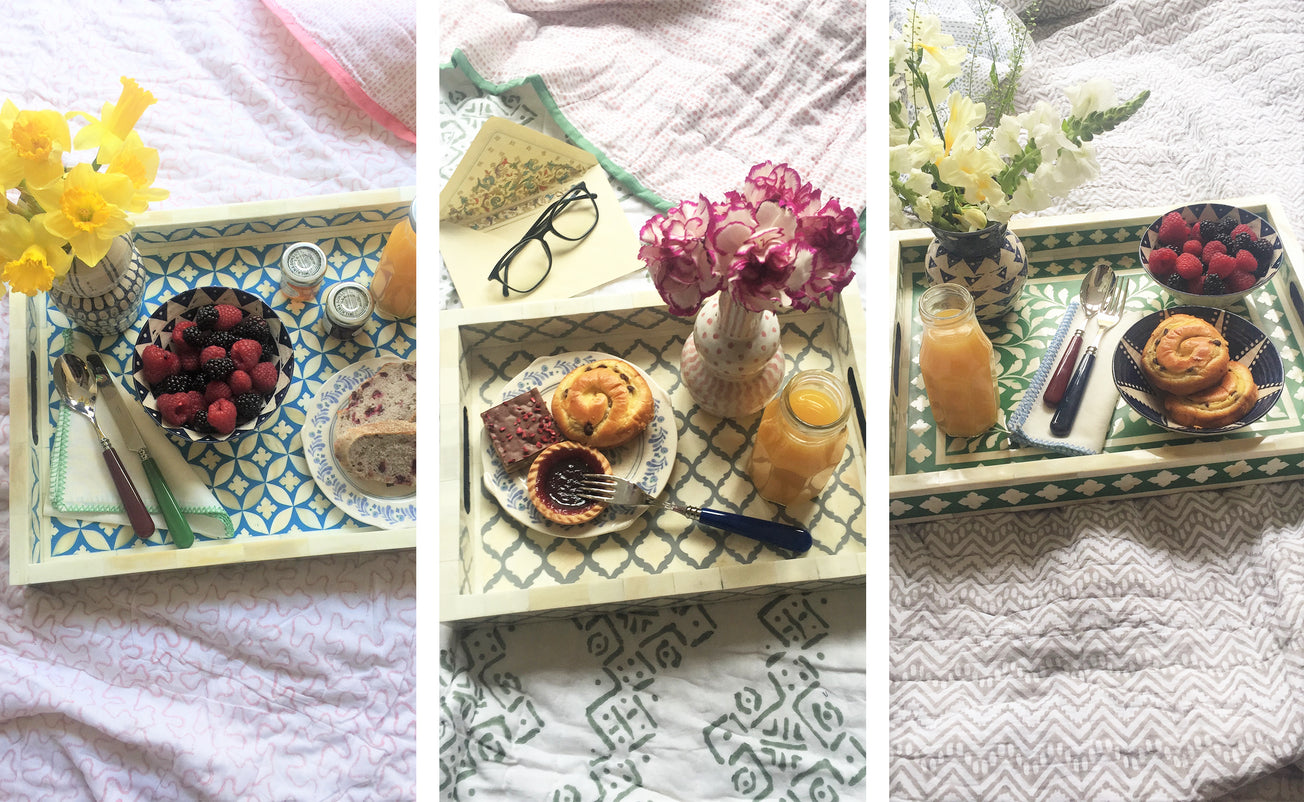 This Valentine's Day why not treat yourself, or someone special, to a delicious and beautiful breakfast in bed. We're not talking about a simple slice of toast on a plate while you get ready for the day, we're pulling out all the stops, rolling out the red carpet, a feast for your eyes as well as your stomach. Whether you like them bright and light or naughty and nice, we've got the perfect array of breakfast trays to get you in the mood for Valentine's Day.
The Energising Tray
There's nothing like an energising start to your Valentine's Day. Seeing colour first thing in the morning has been proven to brighten one's mood throughout the day so, add a bowl of berries and a freshly squeezed juice on top of this brightly coloured Large Leaf Inlay Tray. Make sure you include scented seasonal flowers, like these daffodils, to get your senses going. And, no water tumbler-vases allowed, instead, choose one of our hand thrown vases to complete the look perfectly.
The Balanced Tray
Everything in moderation right? Valentine's Day breakfast is the perfect time for guilt-free indulgence, so pop a pastry or two next to those berries, preferably served in a beautiful dish like these hand painted South African ceramic bowls, exclusive to Wicklewood. We love mixing our brightly coloured trays with a neutral palette of white wildflowers, for a soothing and calming look.
The Hopeless Romantic Tray
Does size really matter? Our mini inlay trays may only be half the size of their big brothers, but they are perfect for delivering a little treat to your loved one in bed. Throw in a thoughtful little note on some beautiful stationery for the perfect finishing touch. Wicklewood tip: Don't be so cliché, think beyond roses. Flowers like carnations come in a wide array of colours (and look great in our bud vases!) - and don't break the bank.
Read more: DESIGN INSPIRATION