23 Nov 2018
DESIGN INSPIRATION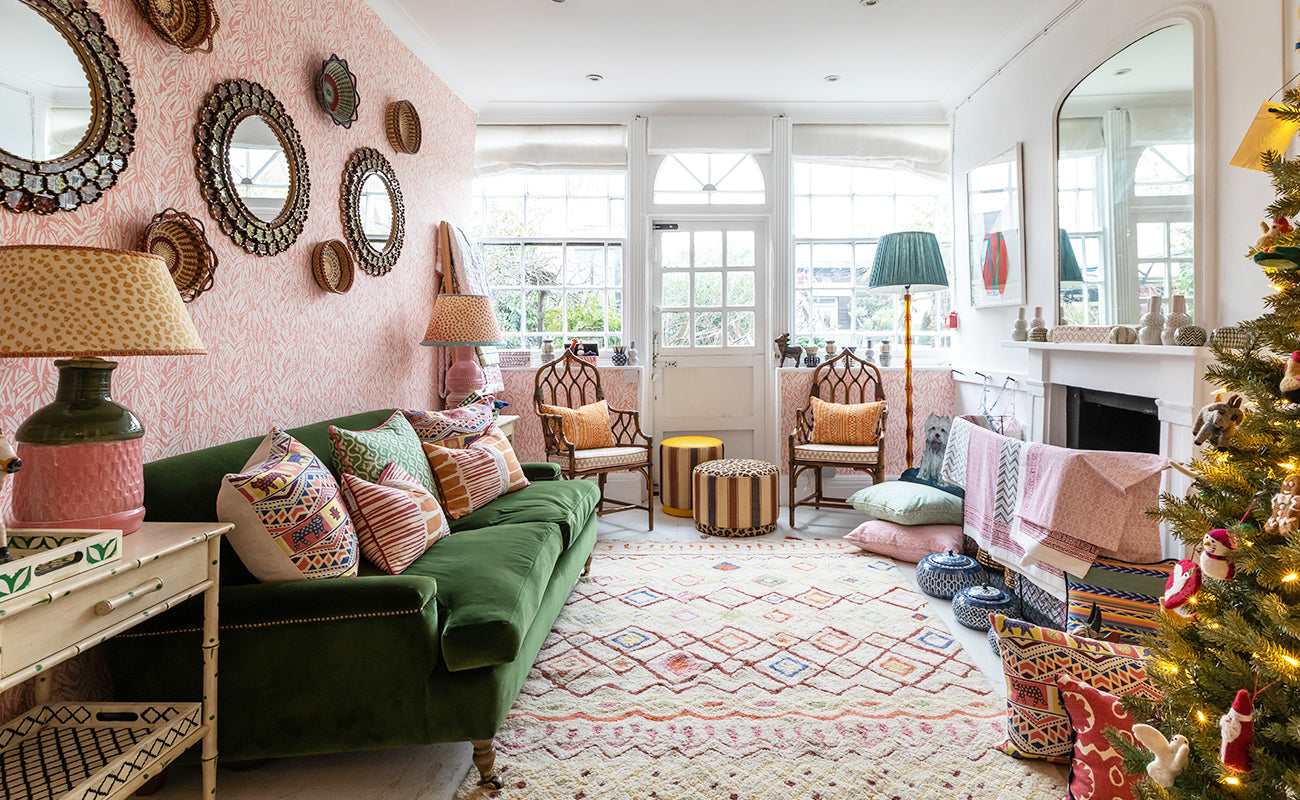 Yesterday we let design aficionado, Lucy Barlow into The Revolving Room to run wild and transform the space into a haven of green, pink and leopard print! Come and see Lucy's edit to get a dose of design inspiration and learn how to mix and match colour and pattern like a pro. Catch it before the room revolves again, here until Sunday, 25th November.
What was the main inspiration when designing your Revolving Room?
Pink and green has always been one of my absolute favourite colour combinations. It's so uplifting and makes rooms feel immediately 'fun' which is the spirit that embodies Wicklewood so it was a no brainer to go down that colourful happy root. 
What do you love the most about being an interior designer?
The opportunity to help create homes/spaces for people that they enjoy and love forever and ideally make their lives better. The opportunity to bring joy through creativity is a pretty rewarding way to spend your days!
Where is your favourite travel destination and how do those elements reflect in your work?
Italy is my favourite place and somewhere that is a constant source of inspiration. Wether in the rustic glamour of the rolling Tuscan hills or the madness of Rome with it's ancient ruins and grand Renaissance Palazzos there is so much to absorb. 
Is there a secret formula to mix an match patterns like a pro?
I always say if you buy/collect things that you genuinely love they should work together and most importantly don't over think things- try and trust your instincts. 
If you have to choose a favourite Wicklewood cushion/product which one it would be and why?
I love the South African dot bud vases and The Tiger Tiger cushions in pink are so wonderful and I think can work in any scheme from traditional country to contemporary city -  
Come and see Lucy's edit at The Winter Shop & Revolving Room until Sunday 25th November. 
Read more: DESIGN INSPIRATION