13 May 2019
DESIGN INSPIRATION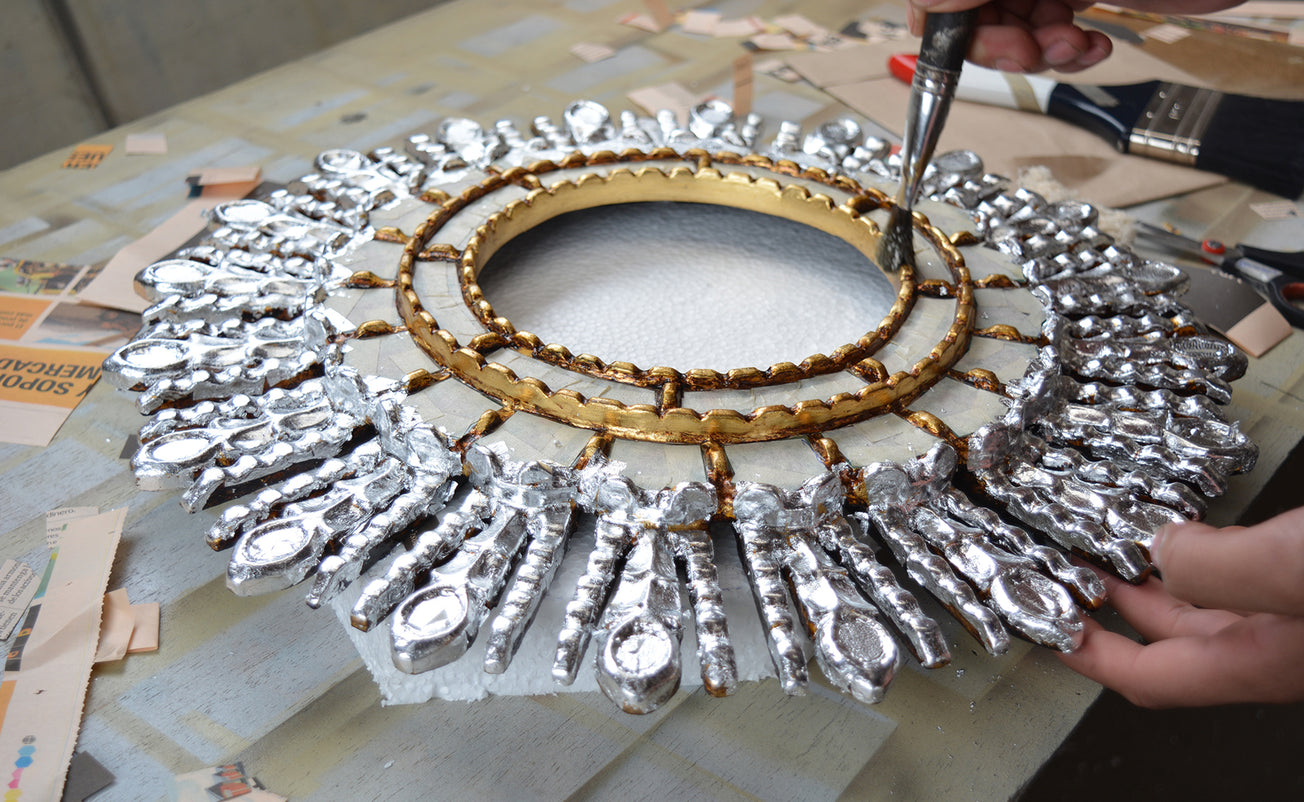 Craftsmanship is in Wicklewood's DNA - we scour the world for specialist artisans working with traditional techniques that have been passed down over centuries. Supporting the makers who keep them alive is vital - the process is integral to the pieces. Discover the hands all over the world turning our vision into reality...
A Guatemalan women on a 
handheld loom weaving a jaspe fabric.
Guatemala: Handwoven Jaspe Fabric
All our weaves and ikat designs are handwoven by a women's cooperative in Guatemala. These women use a backstrap loom - a technique rooted in ancient civilisation whereby the weaver uses bodyweight to adjust the tension of the loom - or handheld looms, dating from the 13th century.
India: Hand Block Printing
Woodblock printing is an ancient technique for printing patterns onto textiles which is used widely throughout the world, originating in East Asia. Block-printed fabrics are made by hand carving a design into wood or lino blocks, covering them with dye or ink and transferring the design onto fabric. The end result is a beautiful artisanal textile which is entirely unique due to the hand-crafted nature of the print.
Wicklewood's 
flat weave
Osborne rug
being made by our artisan partners in India
India: Weaving
Hand loomed by our team in India, and designed to create the same pattern front and back, flatweave rugs have no pile, or visible knots. Our skilled rug weavers carefully intertwine the yarns, leaving no trace of yarn ends. Time and labour intensive, every flatweave rug is entirely unique.
India: Bone Inlay 
Our bone inlay boxes and trays are handmade in India, using an intricate technique that has been passed down through generations of artisans. Our inlay patterns are created by inserting pieces of wood and bone into a wooden base and varnishing to create intricate designs.
Our 
hand thrown
ceramic vases and bowls being hand painted
South Africa: Hand Thrown Ceramics
Our founder, Caroline, fell in love with our unique blue and white pottery on her honeymoon in South Africa - the ceramics have been part of Wicklewood from the beginning. The bowls and vases are hand thrown and hand glazed, making every piece one-of-kind. 
Mirrors from our The Sunshine Mirror Collection being hand painted
Peru: Reverse Glass Painting
Our Sunshine Mirrors are hand-carved by Peruvian artisans who then use a centuries-old reverse glass painting technique from Cajamarca to add splashes of colour to these distinctive pieces. Inspired by the elaborate designs found in traditional colonial-style homes in Peru, these eye-catching mirrors work alone or as part of a triplet, dressing up any wall or space instantly.
Read more: DESIGN INSPIRATION