21 Sep 2018
STYLE IN COLOUR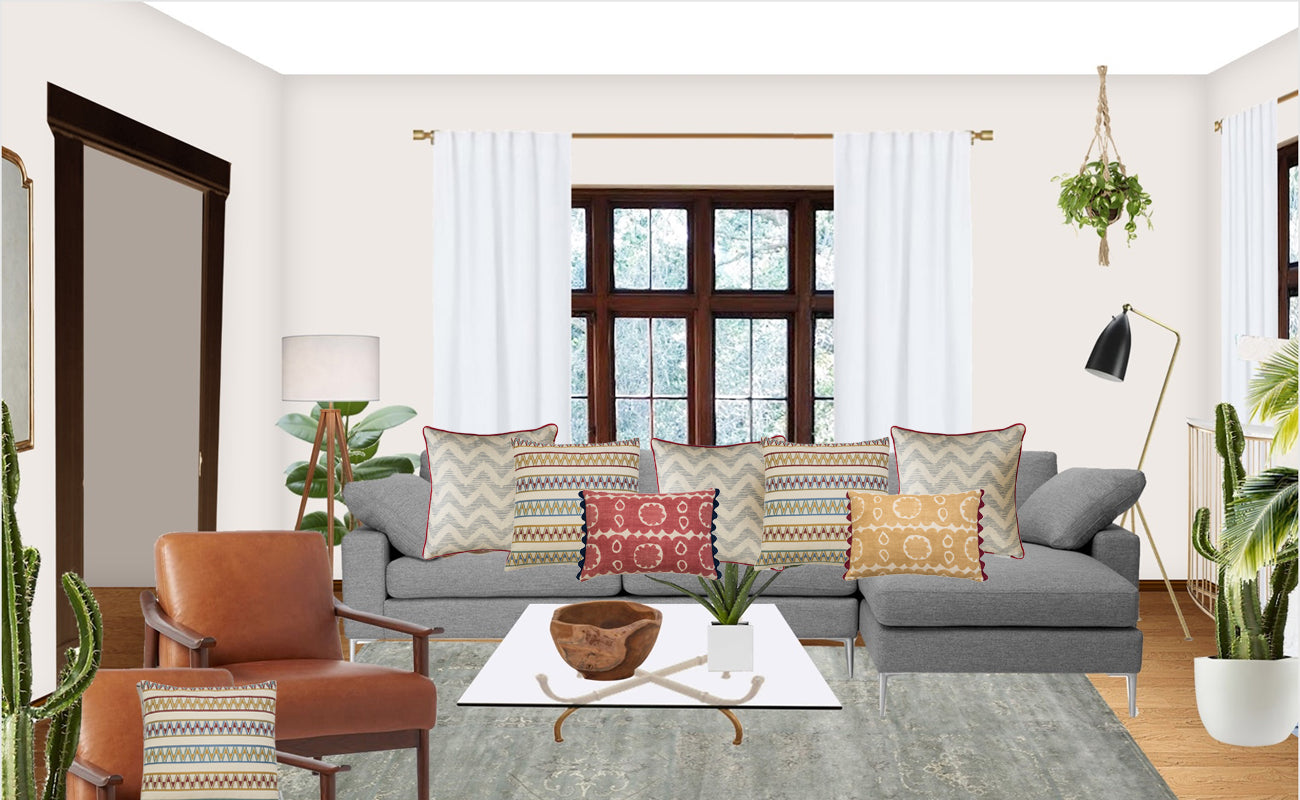 We all have been there: you visualise that amazing piece of furniture or artwork at home but somehow the reality doesn't quite look like the same as it did in your imagination. Well, you've struggled with options and ideas, then our favourite decorating platforms will be life savers for your next project. From Snapchat-like home filters to bespoke yet affordable interior design services, these are the apps and websites anyone working on a large scale home renovation or small one-room redesign needs to know. 
Hutch: Take a photo. Select a filter. Swap products. Shop if you have found something you like.
Yes, Hutch is as easy to use as it sounds. Its photo technology recognises the structure of the user's space and places products into your home. It's similar to Snapchat filters - but this is actually useful! It will help you to visualize your ideas and even allows you to purchase the products you have added to your virtual home directly through the app. 
Houzz App: The Wikipedia of home design and renovation - on an App!
Rated the #1 App for improving and designing your home, Houzz has created an impressive platform to source, find new ideas and discover the design professionals you're looking for.  This App will become your best friend and save you a lot of trouble, especially if you are renovating your home.
Color911: This app delivers instant colour inspiration from colour specialist Amy Wax, an award-winning Colour Consultant and recognized author of books specializing in colour.
You can create your own colours, select colours from themes or photos, combine them to create your own palettes, share or email to designers, friends or family, and much more. We love playing around on this app!
Decorist: An easy, affordable online interior design service for your home.
If you think you can't afford an interior designer you definitely need to take a look at Decorist. Their online interior design service matches you with a friendly designer to work with to pull your room together, all within your style and budget.
Homepolish: This website was founded with a simple idea: interior design needed a redesign for the way we live now. 
The site has grown from a platform servicing clients decorating one-bedroom apartments to one helping people design and build homes from the ground up, with construction and renovation services. How does it work? It matches customers with a curated list of locally based interior architects, designers, general contractors and specialists. The result is an integrated redesign, remodel or construction process that removes much of a headache from the status quo.
Read more: STYLE IN COLOUR