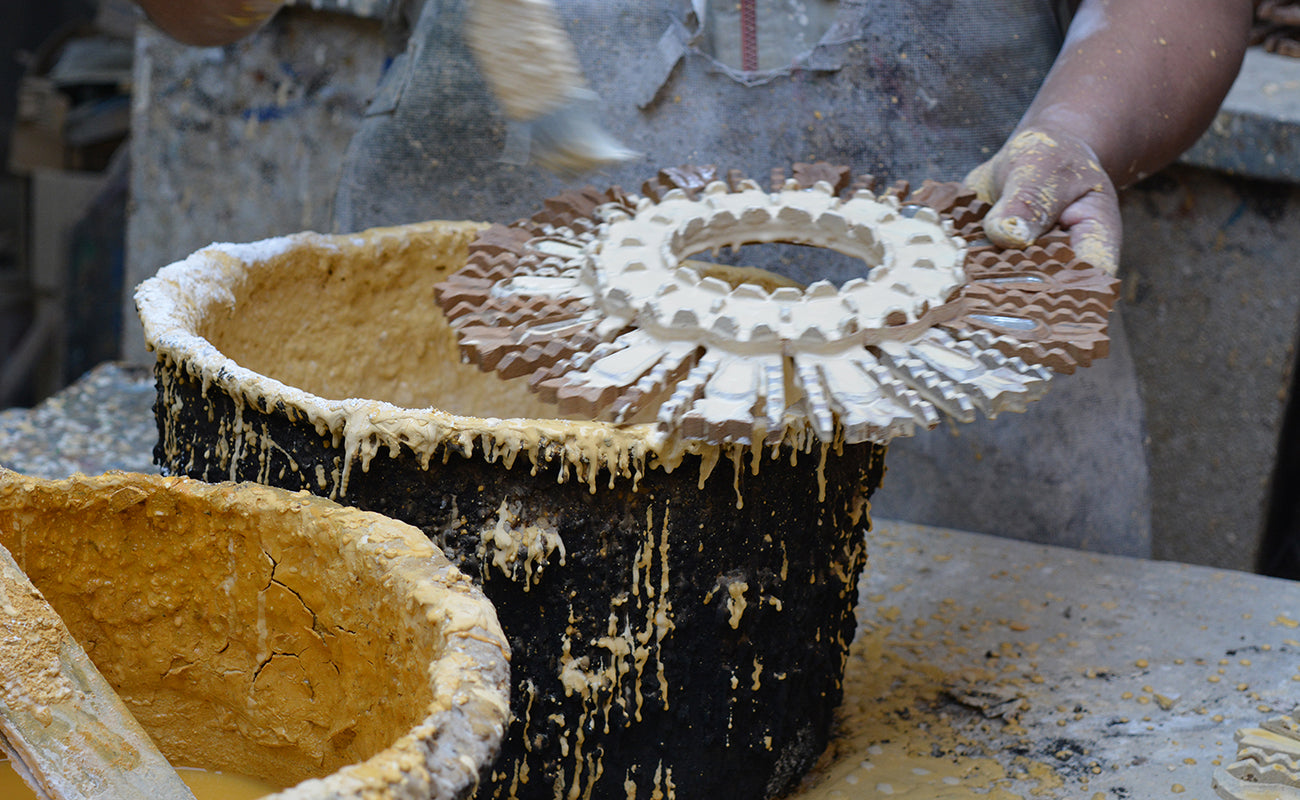 - CALLING ALL DESIGNERS, MAKERS AND CREATIVE MINDS - 
WICKLEWOOD SEEKS ARTISANS FOR NEW AT HOME CAPSULE COLLECTION
Are you a talented British creative? We are seeking skilled designers and makers to partner with in a limited edition At Home Collection - from ceramics, crockery or glassware to furniture, art or textiles, or perhaps an exciting new category we don't currently stock. Our only criteria is the final collection must be new and exclusive, beautiful and find a perfect place in our homes.
BECAUSE THERE IS NO BETTER TIME TO CREATE.
Wicklewood believes that in these uncertain times, our homes - the private spaces we curate - should be our sanctuaries. With global lockdown measures in place, we know many talented artists, designers and makers are at home, perhaps finding themselves with little or no work. We want to support these dynamic British creators, so we are looking for new design partners to create a limited edition At Home Collection. 
Creating unique pieces for your home is in the Wicklewood DNA, and we have always championed the work of small, local artisans from all over the world, delivering them to our global nomads. With this new initiative, we are excited to be able to provide a collaborative platform for designers from our home country.
 If you are a creative or maker from any field and you'd like to design exclusive pieces for this limited edition collection, please read on for full details. 
Know someone talented this could be perfect for? Send them THIS LINK to the PDF applications document or scroll down to find out how to apply below. 
YOUR APPLICATION
WHAT?
Beautiful, unique design(s) for the home. Submissions can be in any format - drawings, photographs, paintings, computer graphics. If available, please include a link to your website or Instagram account. 
HOW?
Please email kirsty@wicklewood.com with 'The At Home Collection' as the subject - any questions are also very welcome. 
WHEN?
Please email all applications by May 15th. Collaborators will be notified in June and we'll launch the limited edition collection on our website in Autumn 2020.
CLICK HERE TO DOWNLOAD PDF APPLICATION DOCUMENT OR SEND TO A FRIEND
GOOD LUCK!
Image Credits: (1) www.thesprucecrafts.com (2) www.assemblypdx.com (3) www.shutterstock.com