02 Apr 2018
DESIGN INSPIRATION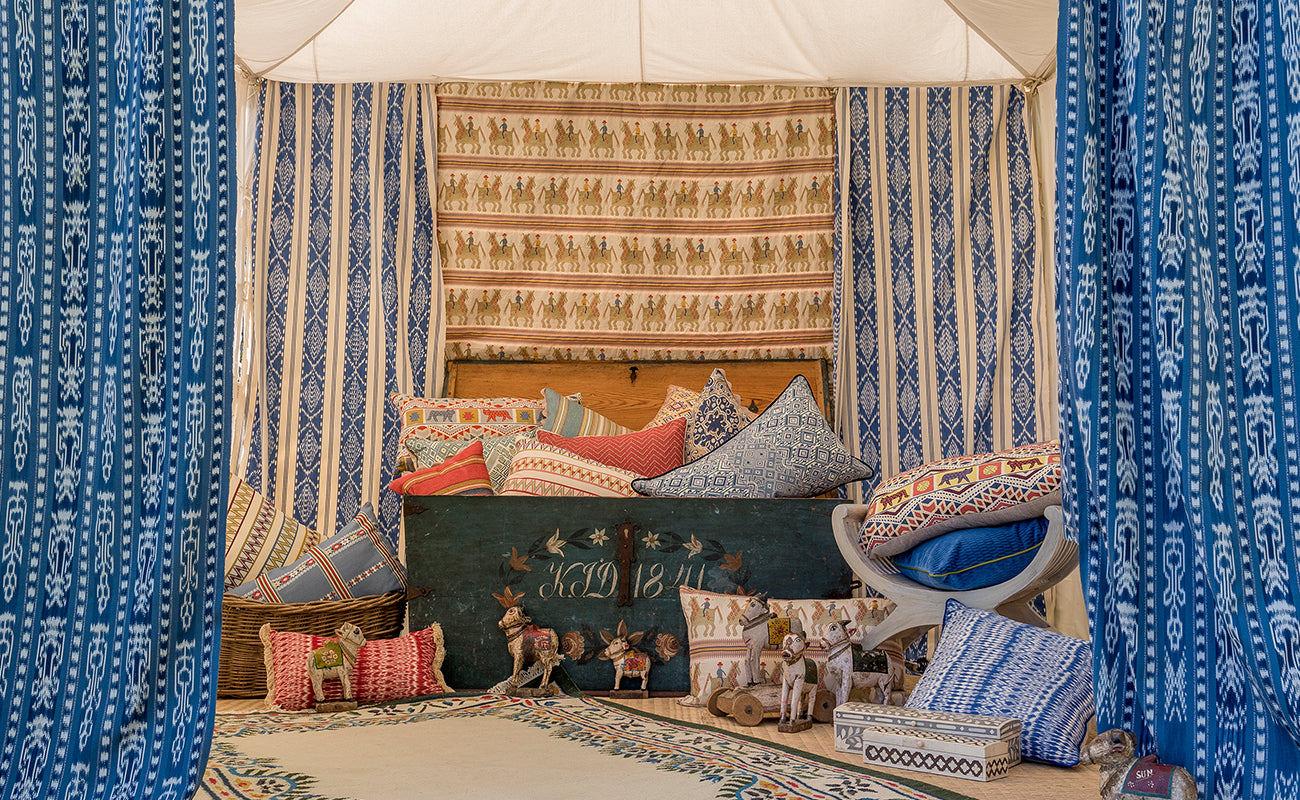 Each year one new home trend seems to rise above the others and by the looks of it 2018 is going to be brighter, bolder and better than ever before. Think luxe velvets, antique embroideries, jewel tones and layer upon layer of… well everything.  It's time to wave bye bye to minimalism and sludgy hues and welcome colour into our homes as well as, our favourite, more is more, maximalism. 
We chatted to a few of our favourite designers, bloggers and those in the trade about what part of colour-gate they were most excited about.
Interior by Alidad. Image from directoriodeco.com
"The triumph of Maximalism: layers over layers, prints over prints and one of a kind accessories creating whimsical spaces."
Gloria Gonzalez | Directorio Deco
SHOP: Wicklewood's one-of-a-king global accents.
Image from mollymahon.com
"Hand block printed fabrics – this craft is getting a massive revival and people are appreciating the techniques used to create unique and cared for fabrics"
Molly Mahon | Molly Mahon Fabrics and Wallpapers
SHOP: Wicklewood's hand block printed quilts.
Image from slucasdesigns.com
"One thing I've particularly been drawn to is bright colourful curvy furniture. I recently snapped up a beautiful Biedermeier sofa with a curved back and I have loved the shape since! It's much softer than hard edges and curvilinear lines add a calming feel to a room."
Rococo Davis | Rococo Interiors & Furnishings
Image of Gournay Wallpaper from McQueens.co.uk
"For me, you can't beat an eye-catching botanical print and it looks like the trend for florals and greenery is most definitely here to stay. Opt for a colourful tropical print wallpaper to make a bold statement or use vintage inspired botanical wall hangings to bring subtle femininity to a room."
Victoria | The Crafty Fox
Image from Blithfield.com
"Colours plus pattern! Subdued palettes of grey and beige are over and it is all about bright and beautiful designs schemes in vibrant colour and interesting patterns"
Liz Downing | Blithfield Company Ltd
Image from salvesengraham.com
"Our top trend for 2018 is colour and pattern! Suits you [Wicklewood] and its what we love!"
Nicole  | Salvesen Graham
Read more: DESIGN INSPIRATION