19 Mar 2019
STYLE IN COLOUR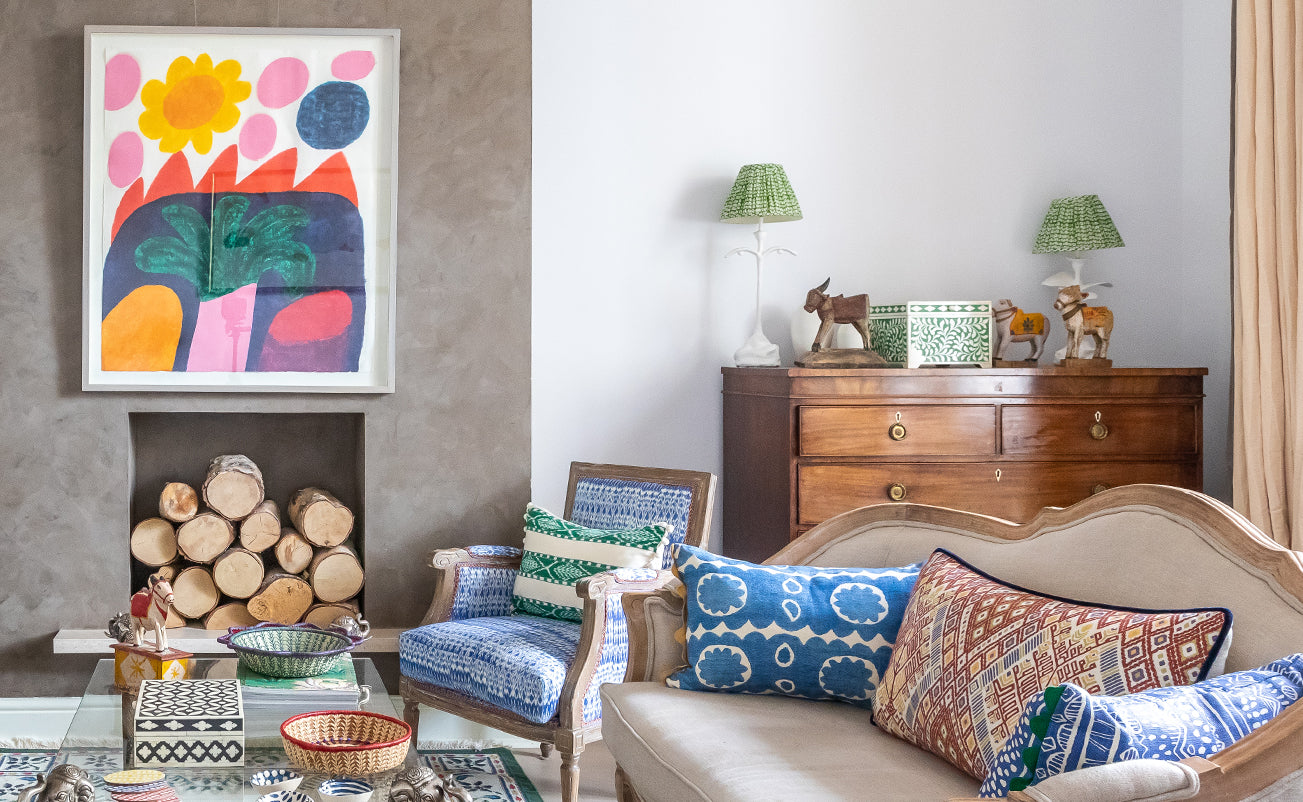 Spring is officially upon us and so, therefore, is the inevitable – spring cleaning! Let's face it, like most humans, we don't love cleaning but we can't deny we do love the sweet release of endorphins once the job is done. So, here is our essential guide to spring cleaning like a pro.
Plan Ahead
Before you start turning your home upside down, take a few minutes to plan. Do you have the right cleaning products and appliances? Do you need to purchase anything to help the organisation process run more smoothly? Does anything need to be professionally cleaned? Don't faff, focus your energy on a single chore. A good playlist or podcast is a must to keep yourself entertained whilst you dust the day away.  
When sitting down to plan your to-do list, a comfy chair (and
colourful cushions
) are a must.
Declutter
Before you clean, you need to declutter. Get rid of things that you don't use or don't need anymore. This will free up space in your home and your head. Worried you'll regret chucking something? Pop it in a suitcase and if you haven't thought about it in 3 months, throw it away or give it to your local charity shop, if it's still in good condition. Remember, don't just focus on your wardrobe, make sure your kitchen cabinets and bookshelves get some much needed attention too.
Wicklewood top tip: Our cushions and quilts each come in a hand block printed dust bag. From shoes to bikinis to electronics – these stylish storage bags will help you free up wardrobe space and get organised quickly.
Room by Room
Sometimes even just the thought of all that mopping and sweeping can feel overwhelming. Organise your time by room and each room by zones or areas: floors, soft furnishings, forgotten corners...This will help you to be more productive and prevent you giving up and leaving certain areas untouched. 
Reward your home (and yourself)
Once all the decluttering, tidying and deep cleaning is complete, don't forget to reward all your hard work with a few treats for your home. A new plant or fresh flowers (in a pretty vase like this) are a great way to welcome the new season indoors.
Our handcrafted vases are a perfect way to cheer up a room - with or without flowers!
Read more: STYLE IN COLOUR