08 Oct 2019
STYLE IN COLOUR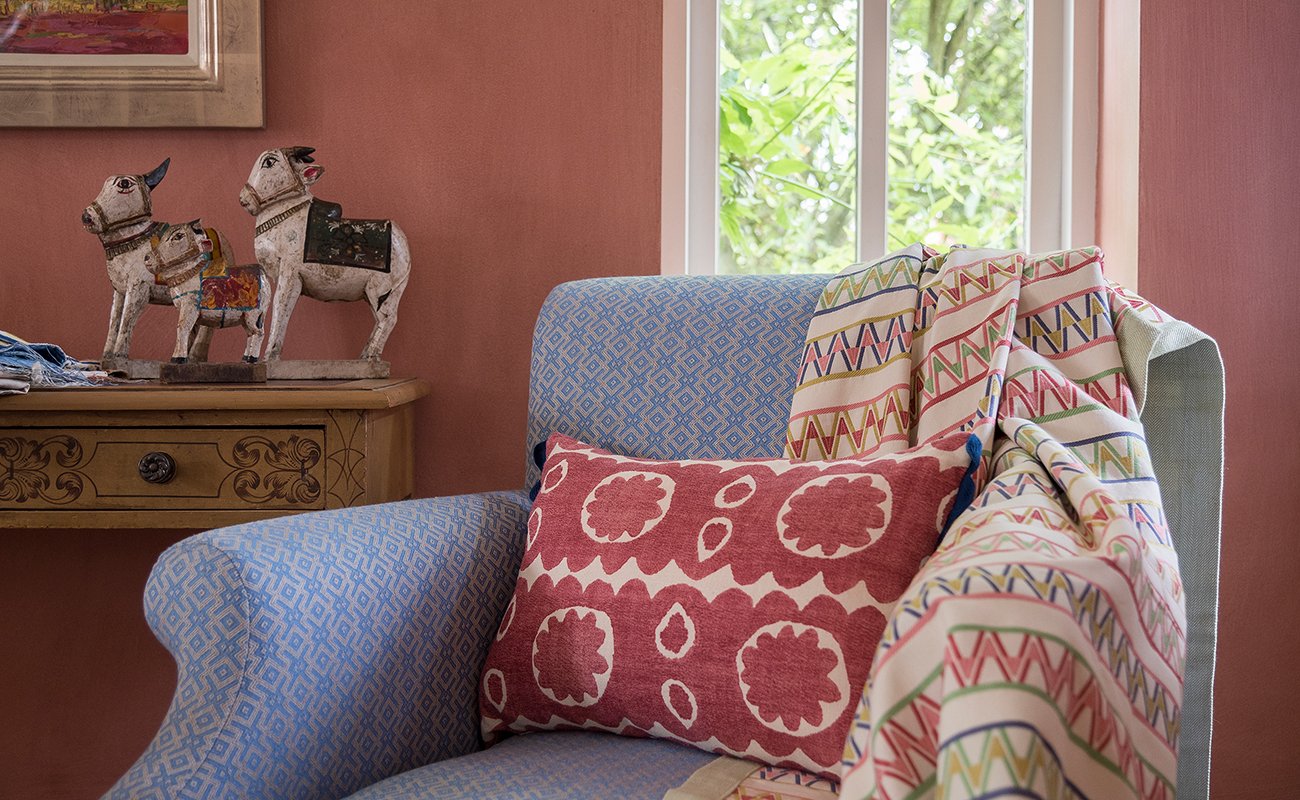 With nights slowly drawing in and leaves just starting to turn in the trees, we're beginning to turn our attention to autumn. And there's lots to look forward to - think long walks, carving pumpkins and that magical autumnal evening light. In honour of the new season, as always, we're remixing our homes to bring an autumn edge to our interiors mood, here's how...
1 Opt for an autumn clean
The great spring clean is well-known, but we advocate an autumn clean. You're likely to spend more time inside over the coming months, so put away clutter (beautiful boxes help here), rethink your shelves and ensure your home is polished up for autumn.
 SHOP NOW 
2 Layer Up
Autumn layering works beautifully, and not just for your wardrobe… From your sitting room to your bedroom, combine colours, add interesting prints and layer beautiful textures, mixing jacquards and weaves of different weights to create a rich interior that's perfectly autumn-ready.
3 Bring the outdoors in 
A new season brings a whole host of new plants and flowers - from apple tree branches to the new season's moodiest blooms - dahlias, heather, Michaelmas daisies. So make sure all your vases are rinsed and ready to go and fill your home with an autumnal mood.
4 Embrace Harvest
With September comes the harvest, traditionally a time to celebrate the fruits of the new season, and the perfect time for entertaining. We love to lay a colourful autumn table, layering printed tablecloths and woven placemats, a huge vase of flowers and ceramic bowls brimming with delicious autumnal dishes.
SHOP NOW
Zig Zag Tablecloth, Flora tablecloth, Guatemalan striped placemats and hand-thrown bowls
5 Look at Lightning
Lights in every shape and form will make an interior and with the days getting shorter, it's even more vital - so turn some attention to yours. We love a mix of lights - plenty of lamps alongside overhead bulbs, and lots of candles so you can brighten things up or dim the lights and maximise autumn's cosy mood.
6 Get Cosy
Stolen from the scandis, hygge has become a rite of passage as the weather turns. It's the perfect time to pile up the cushions, add a new quilt to your bed and swap in a cosy rug to sink your feet into. Create the perfect sanctuary to return to after long autumn walks (or never leave when the autumn showers come).
Read more: STYLE IN COLOUR