14 Jan 2020
STYLE IN COLOUR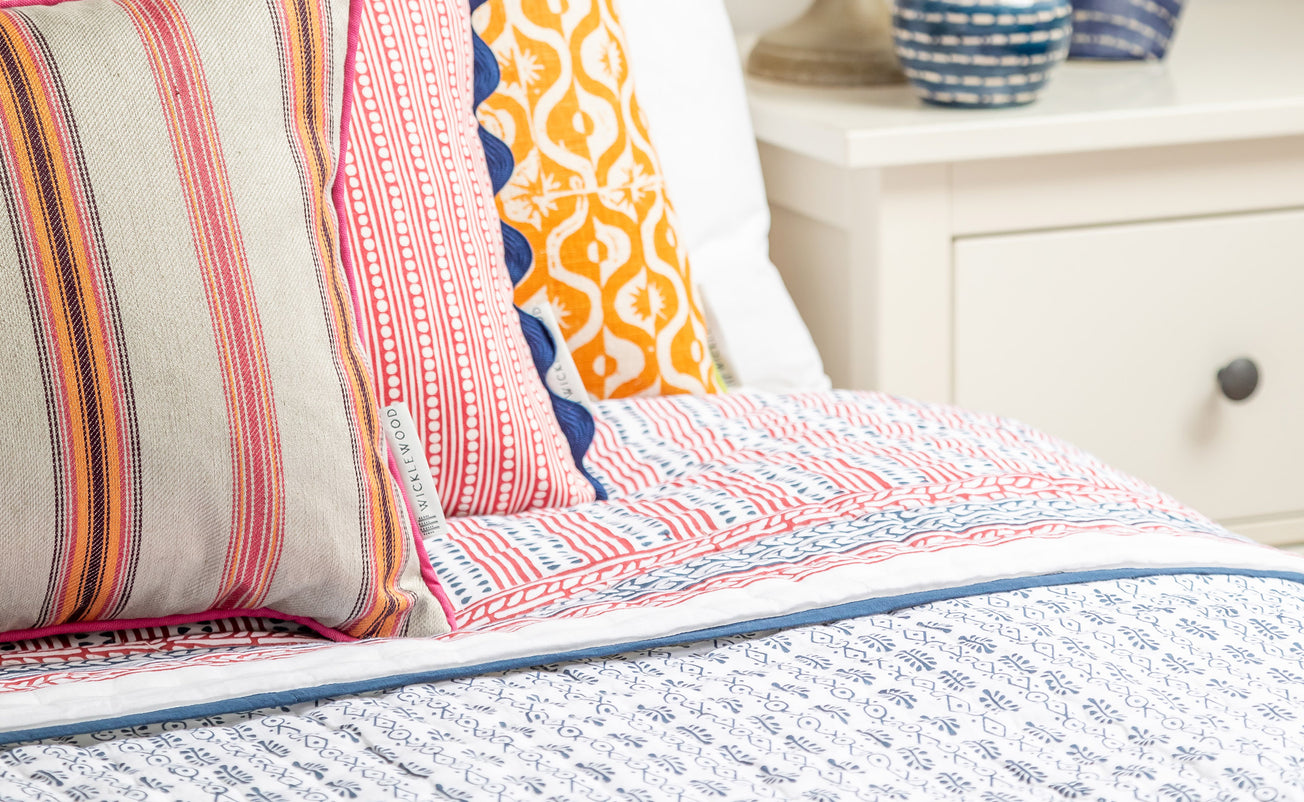 As true modern nomads, we understand that when it comes to home accessories, the more versatile they can be, the better. The lack of space in small city flats has made us very appreciative of multifunctional pieces that can double up and be used in different ways. 
If you struggle on the space front but don't want to compromise a well-dressed abode, these pieces might just come in handy...
The Reversible Quilt
Soft and comfortable, our hand block printed quilts are perfect to use as a bedcover or folded at the foot of the bed. But beyond the bedroom, we love using them on sofas to add a touch of pattern and artistry to our living space and to snuggle up in on cold rainy days. Plus, they're reversible, meaning you can flip them over to update a room in an instant. 
SHOP NOW 
The one-of-a-kind vase
Our one-of-a-kind vases are conceived and designed to look good with or without blooms. Each piece of our collection is handmade by skilled artisans creating ceramics that are both artistic and useful. Display solo as a decorative accent or team them up in 3 or more and decorate an entire shelf or surface. (Click here to read out top tips to style your shelves like a pro).
The Oversized Cushion
Extra-long for that extra needed oomph, our oversized Jaspe oblongs are original Wicklewood designs, handwoven on backstrap looms by our artisan partners in Guatemala. Available in a range of vivid colours, these supersized styles can be shimmied around a room and will always remain the focal point – whether in the middle of a bed, stacked into a window seat or plumped along a sofa - the bold designs draw your eye into a room, making an interior instantly inviting.
SHOP NOW
The playful basket 
These ornate and intricate creations are crafted from thousands of dried pine needles, gathered into bundles and woven together with raffia. They are a great alternative to artwork. We love them wall mounted in uneven numbers, in several different sizes and colours to create a gallery wall effect. Alternatively, you can place them in the centre of a table to brighten up a room and add an artisanal touch to your home.
Read more: STYLE IN COLOUR