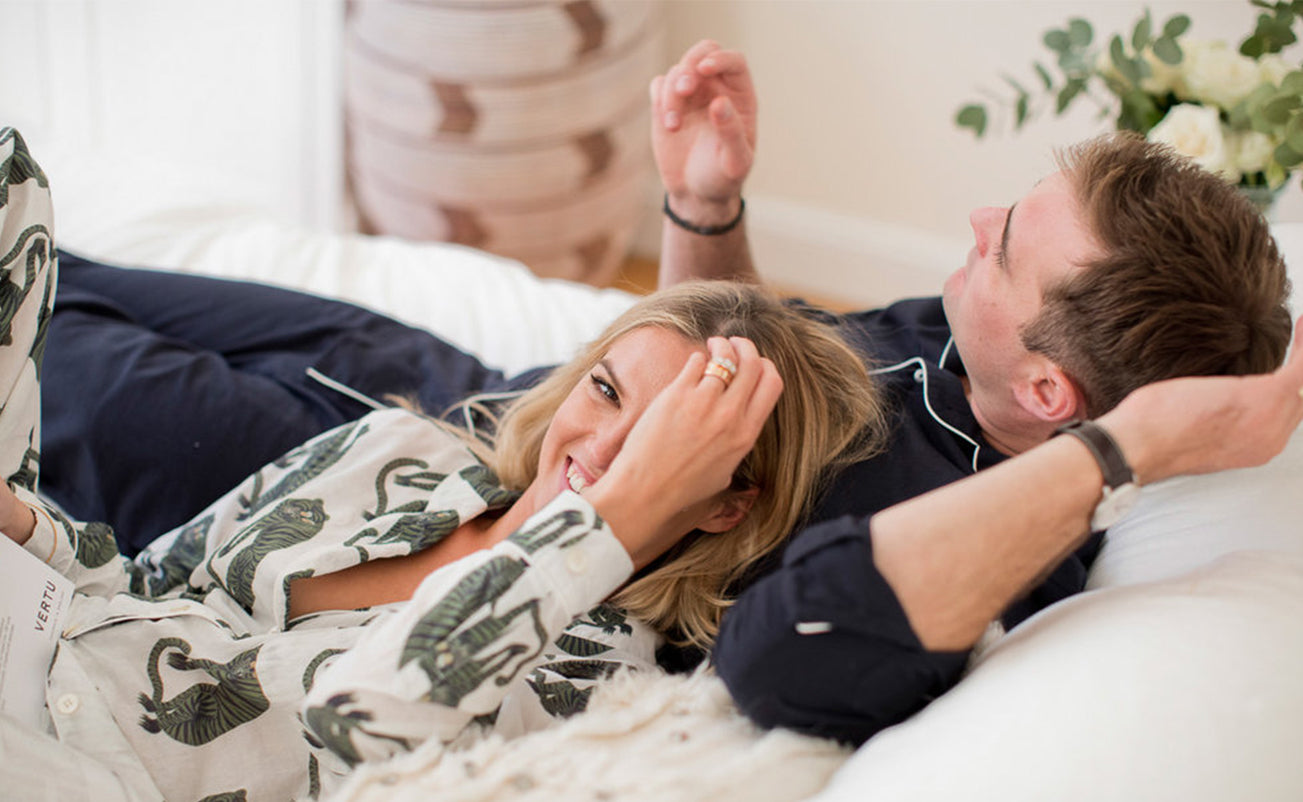 Molly Goddard is the co-founder and Creative Director of one of our favourite pyjama brands, Desmond & Dempsey. She started the company with her husband Joel after their love for lazy Sundays mornings. Since the launch in 2014, the brand has been creating luxurious pyjamas with super cool prints that are now sold around the globe.
Molly knows a thing or two about sleeping in style. Discover her relaxation secrets and bedtime rituals as we get into bed with today's House Guest, Molly...
WW: Favourite bedtime rituals
MG: As soon as I walk through the door from work my ritual begins!! Through the winter I have a bath with the latest interior or fashion magazine I have bought. D&D's are on and I sit down for dinner with Joel. I potter about for an hour and then get into bed to write in my scrapbook before picking up a paperback. I always have a camomile tea and Joel is addicted to sleeping spray!
WW: Favourite item or piece in your home and the story behind it
MG: Oh gosh, where to start. If I had to pick ONE favourite piece, it would be a painting my mum bought for me when we were in Paris for my 18th birthday. It has come everywhere with me, causing huge packing dilemmas. I also love a pot come vase I recently bought in Mexico from a little antique store.
WW: Favourite hotel to disconnect and recharge batteries
MG: We call Joel's parents' home Hotel Paradiso. We travel so much for work, that my favourite spots to refuel is wherever my family is. We go home to Australia once a year, and my parents have a little spot opposite the beach which is the ultimate relaxation!