15 Jul 2020
design inspiration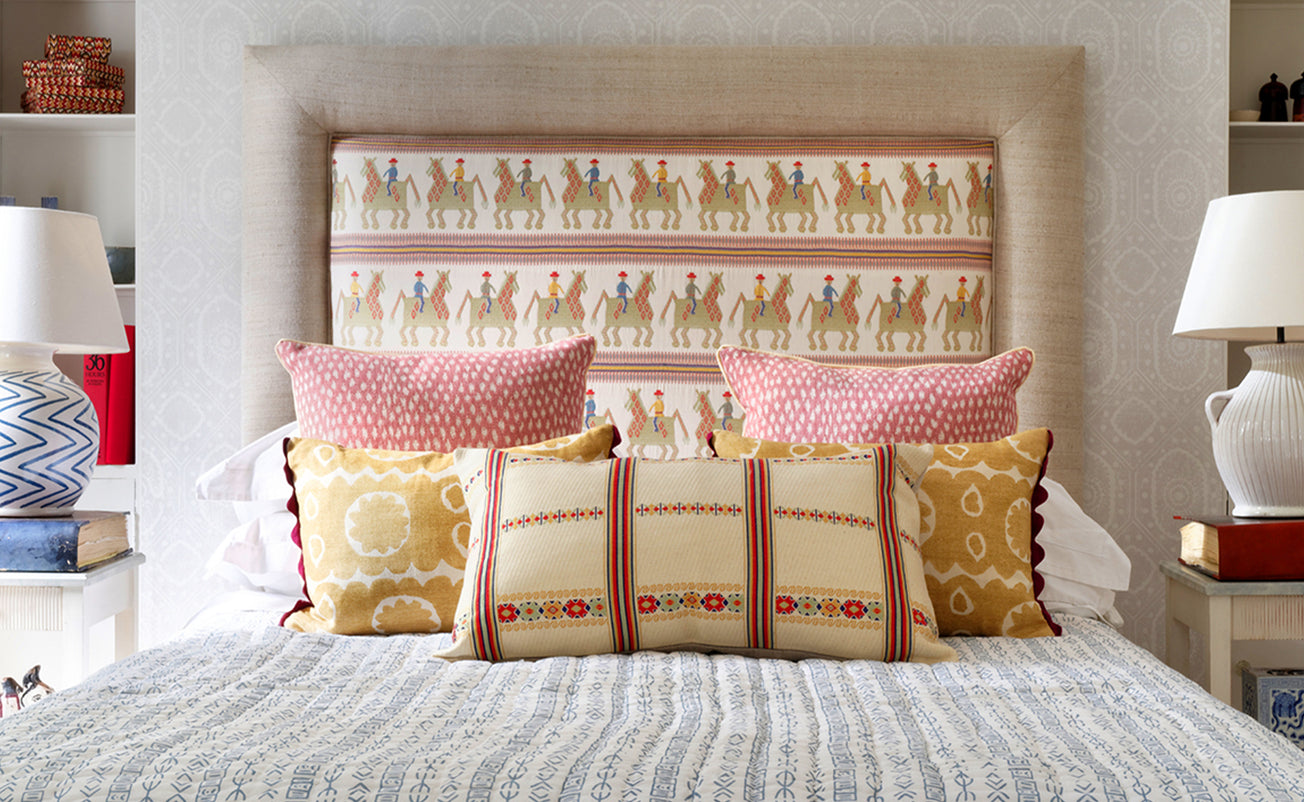 A good night's sleep is vital for wellbeing, productivity, happiness, the list is endless… And at the centre of a good night's sleep? A well-made bed, of course. Sumptuous, inviting and beautifully styled makes for the sweetest slumber. Fact. With that in mind, we quizzed the Wicklewood team to compile our top tips for picture-perfect bed-making...
Caitlin 
1 'A beautiful valance will help the bed to look put together (and hide the under bed storage...)'
2 'In summertime I like to use a lightweight quilt as my main cover and then a duvet folded into three at the end of the bed - pull up the duvet if you get cold in the middle of the night.'
SHOP NOW
Gloria 
3 'I hate ironing but I also hate seeing wrinkles in the sheets so if you put them on while they're still hot from the dryer you can avoid them (or a least a few of them!
4 'Hospital corners - they may be fiddly, but it's worth it to ensure your bed looks pristine.'
SHOP NOW
Caroline
5 'It's all about an undersheet - make sure you place it the right way round (they usually have a wider seam along one side), and topside down - so it folds back to the right side, voila!'
6 'Add cushions (of course) a plump pile stacked in front of your pillows looks extra inviting.'
SHOP NOW
The Rainbow Collection - We will be donating 25% of proceeds from these colourful cushions to the NHS Charities Together Campaign.
Kirsty
8 'Fold over the top of the duvet at the pillow end, then foldback the top sheet for a crisp top edge.'
9 'Add a quilt on top of the duvet - especially if the duvet cover is creased because you haven't managed to make the bed as soon as your sheets come out of the dryer…'
SHOP NOW 
Georgie
10 'Take note of details - make sure the duvet's the right way round, and check the front and back of pillows - some have seaming, edging, or decoration on one side.'
SHOP NOW
Read more: design inspiration