22 Jul 2019
DESIGN INSPIRATION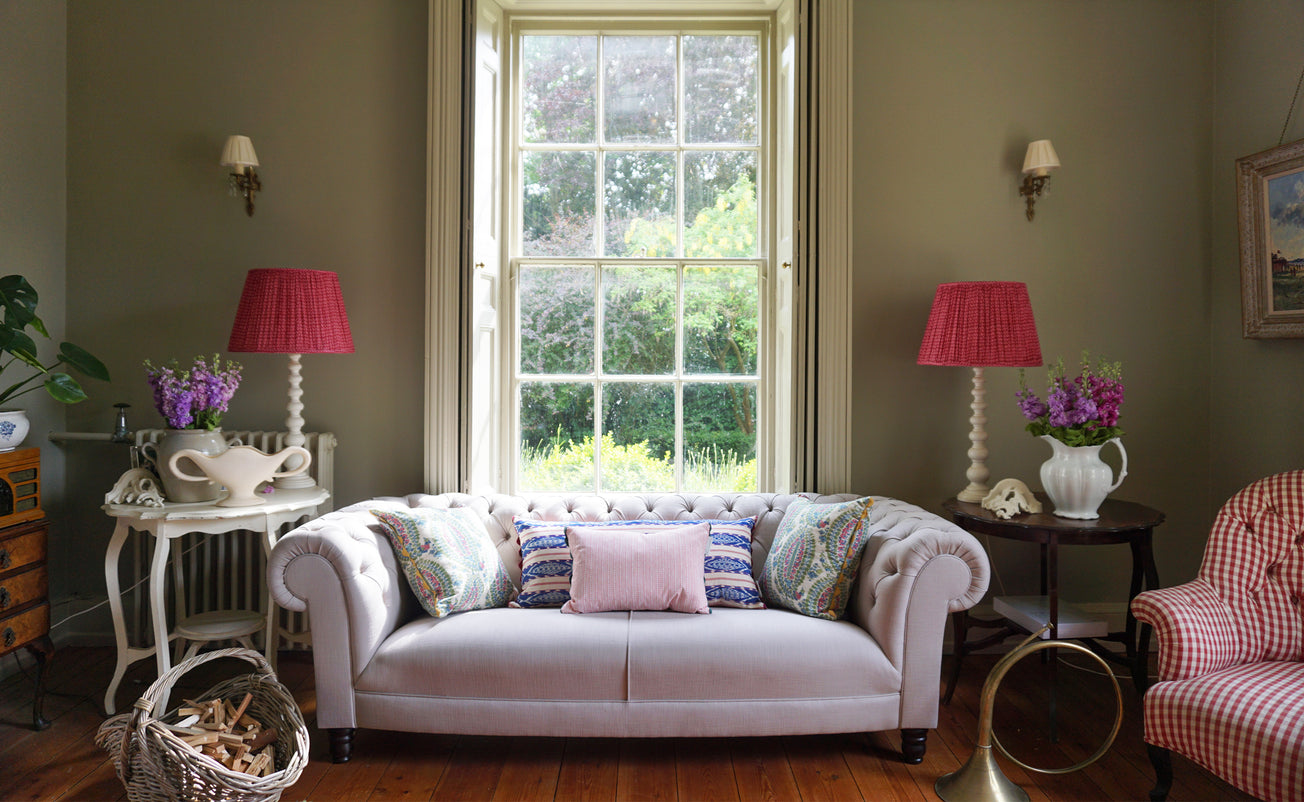 As you may have noticed, the team at Wicklewood HQ are big cushion fans - a quick peek at our cushion collection can leave you in no doubt. The power of a pile of perfectly plumped cushions is enough to up the ante on any interior. And, this summer, we're all about going big. Pumping up the sizing via chic oversized oblongs - see our new jaspe collection - or our giant square Caballo cushions. We've rounded up six reasons you should give it a go.
SHOP NOW
Cielo oversized oblong cushion (90xm x 40cm) and Caballo oversized square cushion (60cm x 60cm)
1. An instant focus
Supersized styles will always be the focal point - whether in the middle of a bed or arranged on a window seat these designs draw your eye into a room, making an interior instantly inviting.
2. Maximum impact
The bigger the size, the bigger the statement. Our new jaspe designs come in a range of eye-catching colours and motifs, each trimmed in contrast ric rac - a Wicklewood signature.
3. Perfect balance
We love a stack of cushions styled together, and an elongated oblong or oversized square look lovely with a mix of smaller cushions, playing with proportions to create visual rhythm.

SHOP NOW
Antigua Stripe (90xm x 40cm) and the reverse side of Caballo (60cm x 60cm)
4. Ultimate comfort
As well as looking delicious piled onto a bed or into a window seat, maximal cushions equal maximum comfort, perfect to sink into at the end of a long day, or curl up with a good book.
5. A space boost
Sizing up works just as well for compact spaces as airy interiors - add your favourite to a cosy armchair or the middle of a sofa and watch the oversized proportions make your space feel bigger...
6. A versatile design
We love restyling interiors and our cushions are one of the easiest ways - whether you style your oversized design with a pile of others, or as a standalone piece, you can shuffle and reshuffle as many times as you like.
SHOP NOW
Corte oversized oblong cushion (90xm x 40cm) and the Lilly oblong cushion (70cm x 42cm)
SHOP THE NEW JASPE OVERSIZED OBLONG COLLECTION NOW
Read more: DESIGN INSPIRATION