14 Apr 2022
STYLE IN COLOUR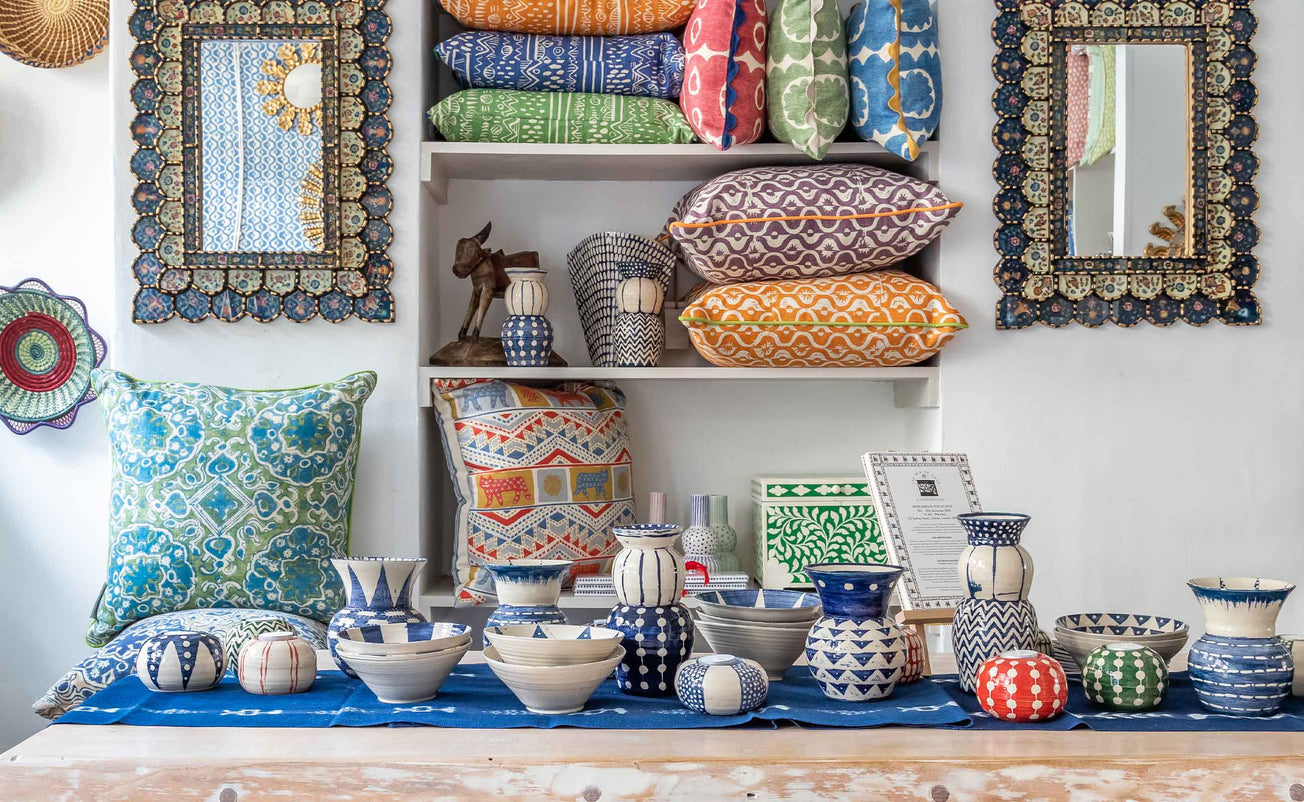 We've got the blues… The good kind. Sometimes rumoured to be chilly, blue is in fact a dreamy colour for interiors. From deep navies and indigos to palest pastel blue via every vivid shade of the blue spectrum, here's how to decorate with blue...
 MEANING
Serene, strong, stable, blue is one of the primary colours, naturally occurring countless times in nature. Beautifully calming, this intense pigment has been a colour stalwart for centuries. 
MOOD 
Cosy - paint everything, including trims, baseboards and doors, for a warm, enveloping feel. Then add dark wood antique furniture.
Airy - trim with fresh neutrals, layer in whites and lights for an uplifting space.
Pair with: soft neutral pinks or, for impact, a bold tone like a complimentary orange would pop perfectly, or a deep brown looks sophisticated and cosy. With its myriad shades, blue is the perfect shade for tone on tone layering.
Blues styling notes...
SET A MOOD
One of the most versatile shades in the colour wheel, blue will bend to your mood… Atmospheric in candlelight, sparkling in sunshine, blues will change according to the light and their accompanying colours and prints.
TRY A CONTRAST
Why not combine blue with an unexpected contrasting shade? A pop of red is a bold choice with mid and darker blues. Or go classic and pair blue tones with soft neutrals to keep the vibe light, luxe and sophisticated.
SHOP COLOURFUL CUSHIONS
BE MAXIMALIST
The sheer breadth and variety of blue shades makes them a perfect palette to unleash your inner maximalist. From deepest inky navies to palest blue-whites, combine the tones, layer pattern, add texture. The beauty of blues is you can't go wrong.
SHOP FURNITURE
A CLASSIC COLOUR FOR CERAMICS
We have a thing for ceramics, and deep blue tones look beautiful glazed into pottery. Elegant and eye-catching, a collection of blue ceramics is the perfect way to revive a shelf, whether they're set against a blue palette, or as a contrast in a neutral room.
Read more: STYLE IN COLOUR