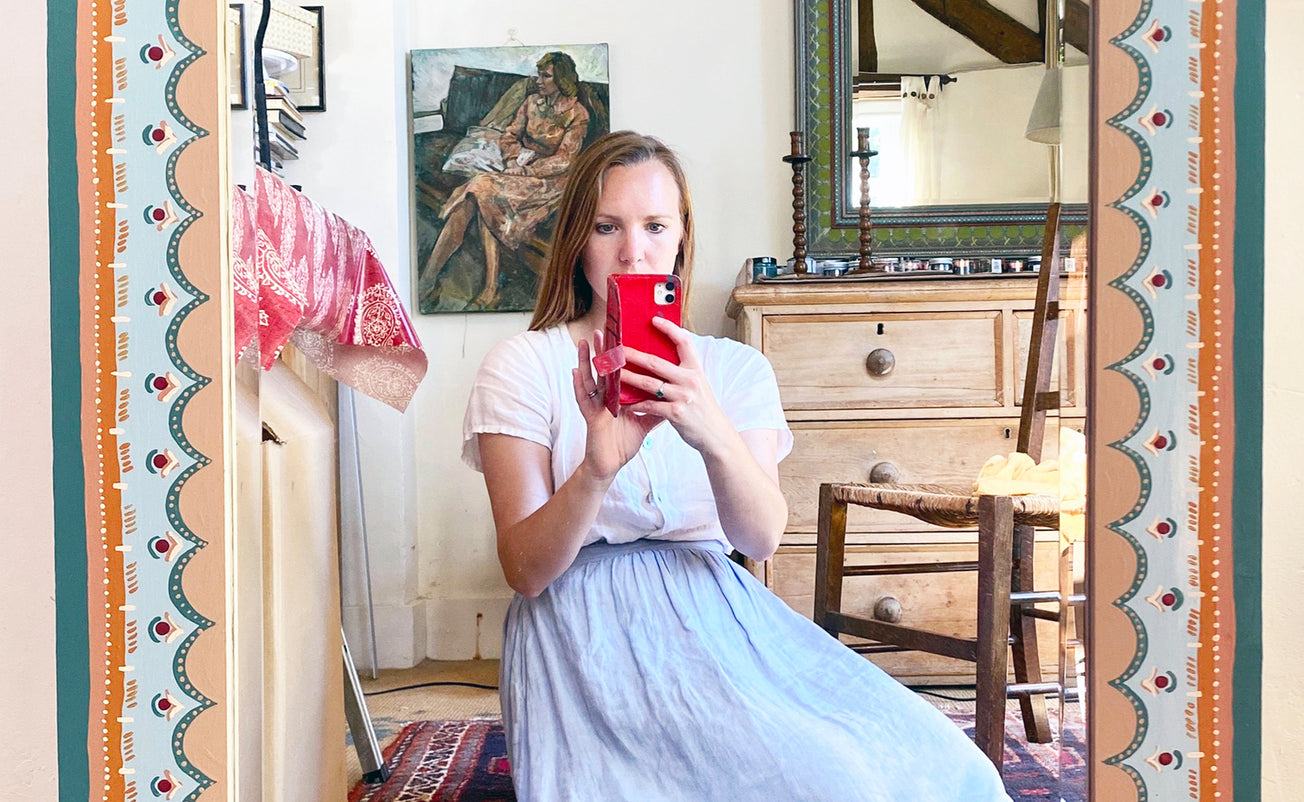 Earlier this year, in Lockdown take one, we dreamt up an idea to support homegrown British artisanal talent. To collaborate with British creatives making beautiful, original pieces for your home. From the amazing number of wonderful submissions we received, we eventually narrowed it down to two, and we are delighted to launch the part I of the At Home Collection today and introduce our first female maker, Amy Balfour and her beautiful hand-painted mirrors below.
Amy's use of colour and vibrant motifs chime perfectly with our own aesthetic - we knew we had to include her mirrors in this collection as soon as we saw them. Here, she introduces her work in her own words…
Where did it all start?
'I studied Illustration, then pursued my passion for Interior Design. I worked for three happy years at Sibyl Colefax & John Fowler. When I left to have my daughter I missed being creative and started painting decorative boxes. I started getting commissions and now paint mirrors, lamps, furniture, door frames, walls and much more.'
What inspires you?
'The Bloomsbury Group - I grew up near their home Charleston, Sussex and fell in love with their hand painted interiors - the relaxed, imperfect style, use of colour and talent for filling a space! I also have a passion for the patterns and colours in antique textiles and folk art.'
How has this year affected you?
'Lockdown meant several jobs in the pipeline were put on hold, but I stocked up on paints before lockdown began to keep me busy. I found it hugely inspiring to watch via Instagram people becoming more creative at home - taking pride in their environment, having a little more time, taking a little more interest in their homes.'