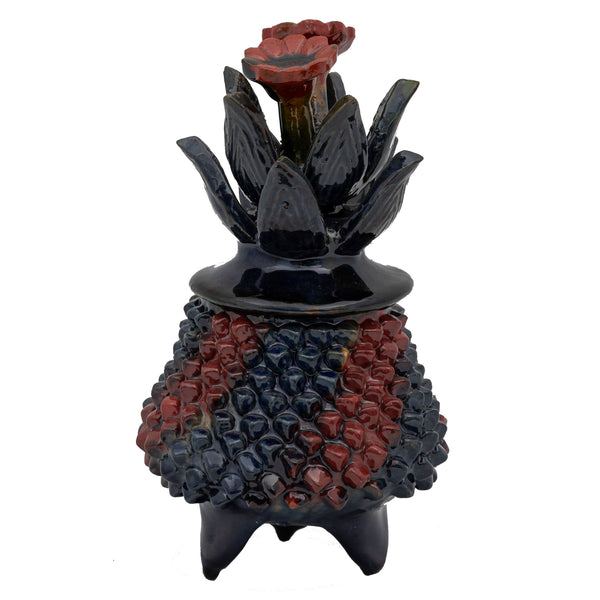 Medium Pineapple Ornament/Pot Blue Red
Handmade in Mexico
Our ceramic pineapples are crafted by artisans in Michoacán, Mexico. Hollow pots, the pineapple leaves lift off to reveal the carved out inside. These intricate designs are crafted with specialist clay, each detail - sometimes inspired by cactuses - added by hand, then fired in stages to achieve the deep, distinctive colours. Each one takes approximately a week to complete.
FINAL SALE
This ceramic pineapple ornament / pot has been handmade and handpainted in Mexico. It measures 14 cm high x 9 cm wide.
Need help deciding whether this piece is right for your home? We are here to help! Click here to submit your questions and our in-house experts will share their decorating advice and guide you through your design decisions.