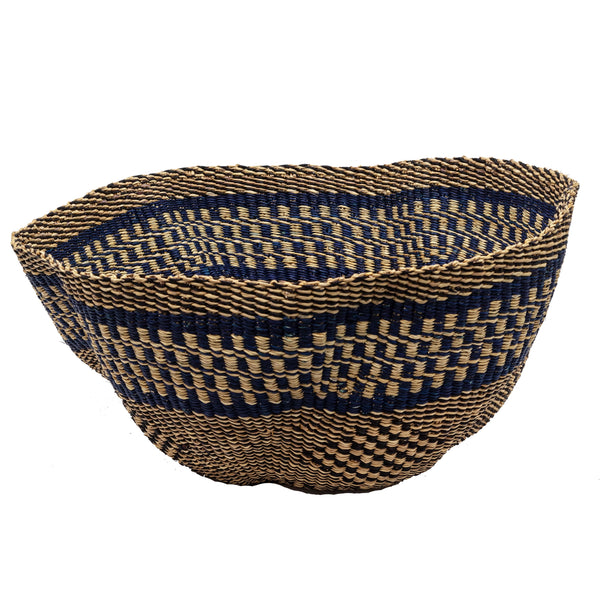 African Seagrass Basket
Navy
Handwoven In Ghana
Handmade in the artisan centre of northern Ghana, Bolga baskets are crafted with gathered herbs - 'elephant grass' or 'veta vera'. These strong, durable natural fibres are boiled with natural dyes to create the colours, then hand-shaped to the iconic Bolga silhouette. Perfect for storing anything from trinkets to toys.
This basket measures 24cm high x 50cm wide. This basket is handmade in Africa following a century-old technique using highly resistant, ethically sourced natural fibres. Wipe clean with a damp cloth.
Need help deciding whether this piece is right for your home? We are here to help! Click here to submit your questions and our in-house experts will share their decorating advice and guide you through your design decisions.